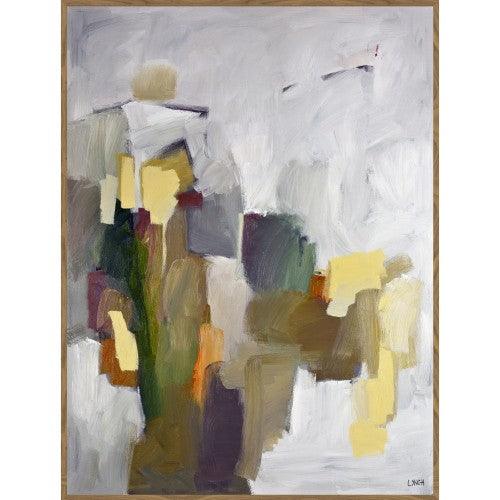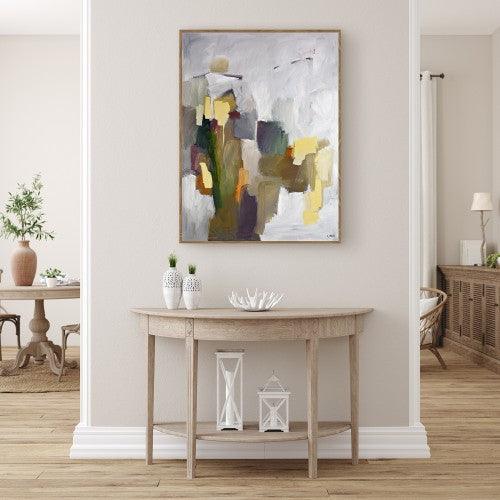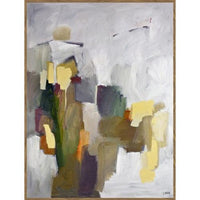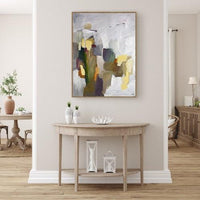 Humphrey 11 is a modern abstract painting that will add a touch of sophistication to your home. The hues of green, yellow and grey complement and contrast one another, creating a stunning visual impression. This piece is perfect for any modern home, entryway or bedroom space. It can serve as a backdrop or bold focus, depending on your interior goals. Humphrey 11 is a printed and hand-painted design by artist Charlene Lynch.
This piece has been carefully selected not only for its originality but also for its stunning design and use of color. It is designed to coordinate beautifully with the rest of our collection.
Charlene Lynch is an artist who has focused on the entanglement of nature and structure throughout the years. She expresses these ideas through fluid abstract landscapes with geometrical interference as well as floral designs where she incorporates a distressed, weather-worn look.
Product Dimensions: 102x152x4cm
Material: Canvas
Features:
Printed and Hand-painted. Contemporary medium wood frame.