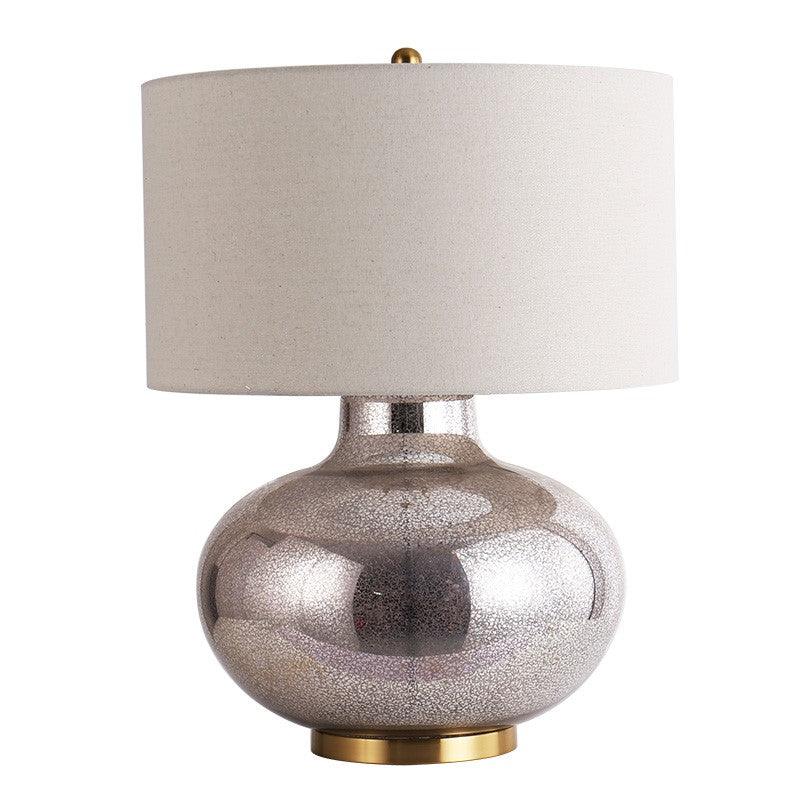 The Coco Table Lamp is a stunning piece that will add a touch of glamour and sophistication to any room. The lamp features a spherical mottled mercury glass base that is both stylish and durable. The base is paired with an ivory linen shade that complements the base perfectly.
The lamp is compatible with LED lamps and is supplied with an inline switch for easy operation. The lamp has dimensions of 70 (h) x 50 (w) cm, making it the perfect size for any room.
The Coco Table Lamp is designed to create a warm and inviting atmosphere in any room. The lamp is perfect for adding a touch of elegance to your living room or bedroom. The spherical base creates a unique and eye-catching design that is sure to impress your guests.
Please note that the bulb is not included with the lamp. The lamp requires a 60 W ES Max bulb.