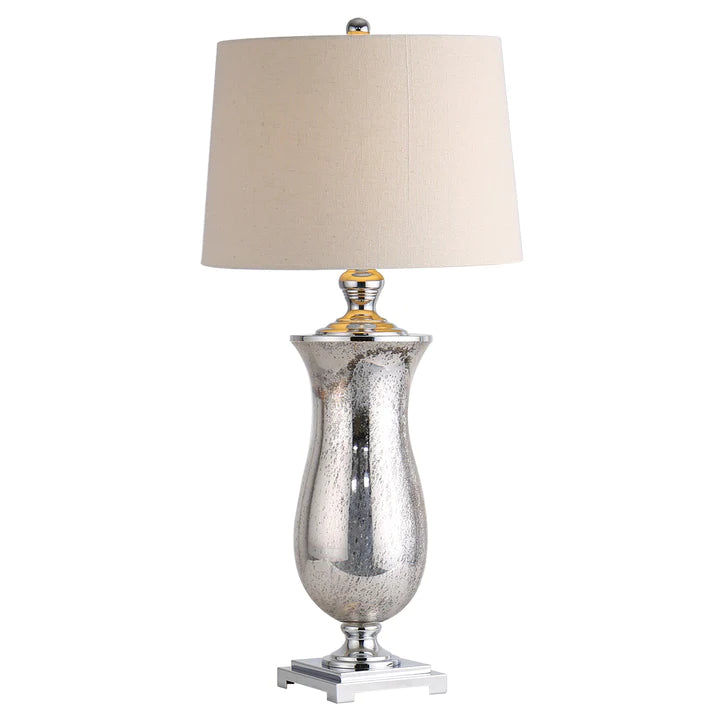 The Chelsea Table Lamp features an elongated mottled mercury glass base that is paired with an ivory linen shade. The mottled glass base gives the lamp a touch of glamour and sophistication, while the ivory linen shade provides a soft and inviting glow. The lamp is also compatible with LED lamps, so you can be sure that it will provide you with years of use.
The Chelsea Table Lamp is the perfect way to add a touch of style and personality to your home. The unique design of the lamp will make it a conversation starter, and the ivory linen shade will create a warm and inviting atmosphere in any room. The lamp is also very versatile, so you can use it in a variety of ways.
Whether you're looking for a bedside table lamp to help you relax before bed or a statement piece to add some personality to your living room, the Chelsea Table Lamp is the perfect choice for you. Order yours today and see for yourself why it's the perfect addition to any home.
Please note that the bulb is not included with the lamp. The lamp requires a 60 W ES Max bulb.