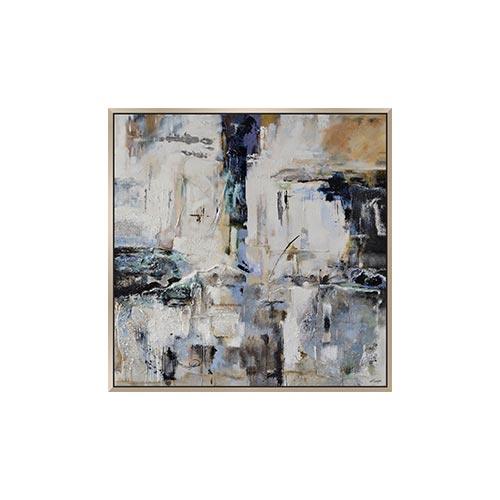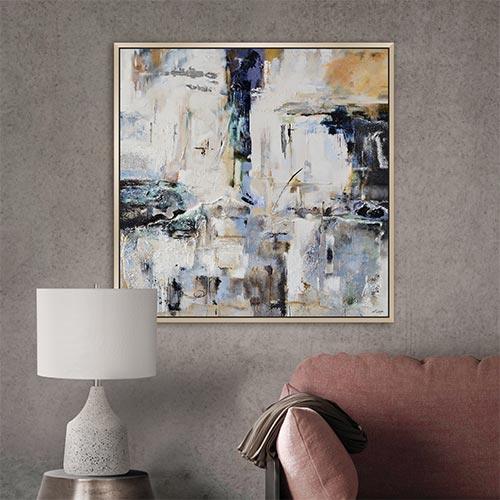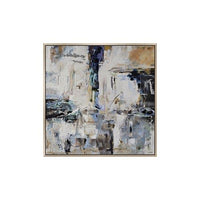 Yaffa, Multi is a modern original abstract painting that features calming hues of blue and navy with a matt texture finish set inside a champagne frame. This piece has been carefully selected not only for its originality but its stunning design and use of color. It is designed to coordinate beautifully with the rest of our collection.
The artist behind this beautiful piece is Ksenia Sizaya. Her creative process involves experimenting with various mediums in search of new techniques, textures, and styles. She derives inspiration from the natural world of forests and mountains as well as the urban environment.
This piece is an original abstract print that is both printed and hand-painted on canvas. It measures 97X97X4cm and comes with a champagne frame that complements the colors of the painting. The matt texture finish adds depth and dimension to the painting.